Guide for Flowgame Hosts
Add you game
To add your game go to Add your game and enter the information in the fields
If you want this site to manage your player bookings, then click on Ticket Management > and Select "Through this site" and the number of tickets available.
The User Data section will be used to create an account which you will need to edit your game in the future.
See who's signed up
When a player signs up to your game you should receive an email.
It's up to you as the game organiser to make contact with the players who sign up. They will also receive an email with your details.
To see who has signed up, there are 2 ways.
View my games
Click on View my games
You will need to log-in, you will have received an email with log-in details when your game was added. If you don't see it, first check your spam. Otherwise go to lost password and ask for a reset
1. View my game
Once logged in you will see your game listed. If you hover your mouse over the game title a menu will apewar, click on EDIT

Scroll down to Booking section on the page
In the tabs on the menu there is an option called Bookings

There you will the names and email addresses of the players who signed up for your game.
2. Dashboard
Click on the Link in the menu : My dashboard
Select the tab Events
There your game will be listed and you will be able to download the Ateendees by clicking on the cloud icon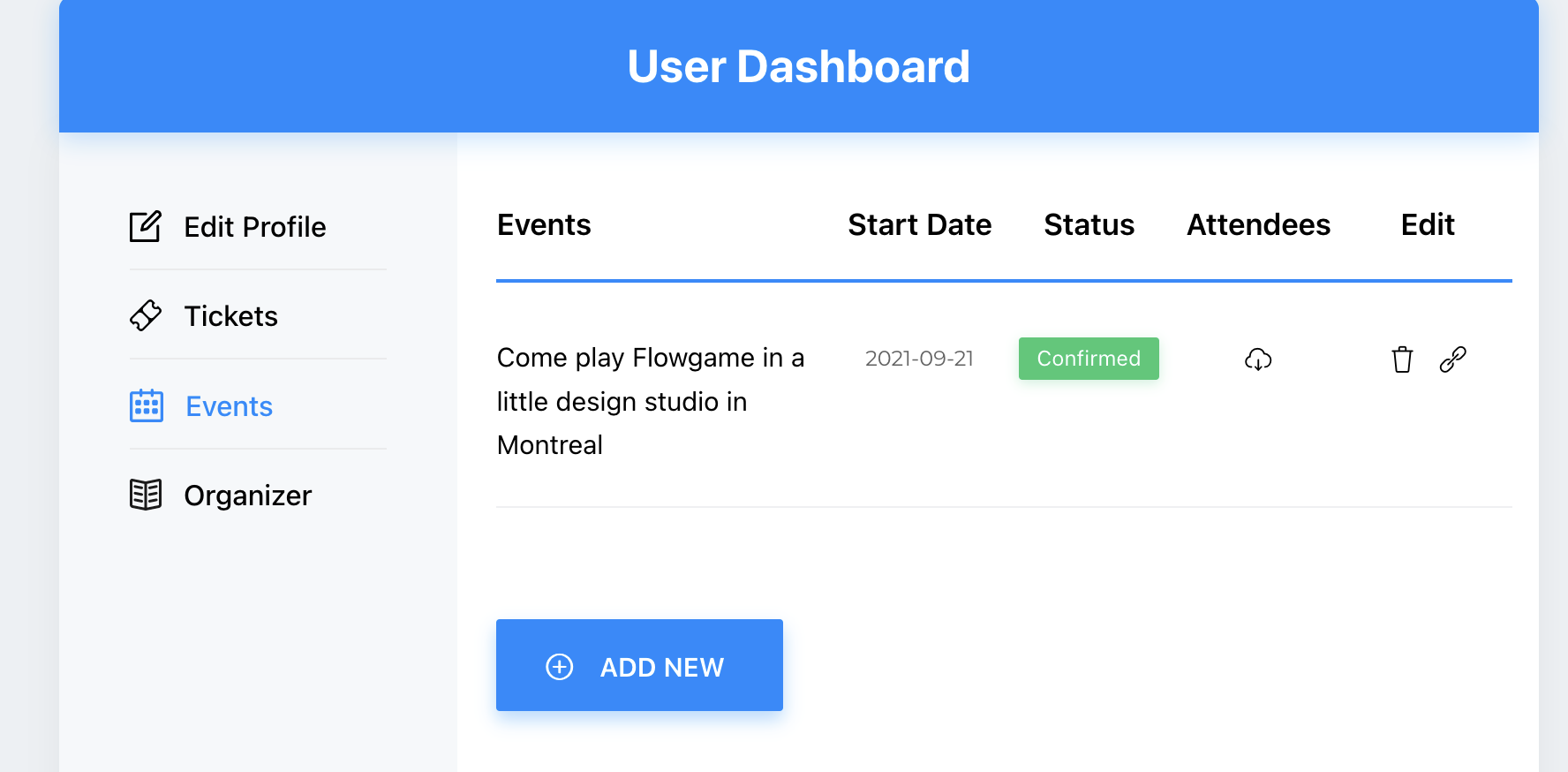 If you get stuck, just reach to paul at percolab.com